A Noble Family, Eerie Legends, and Culinary Traditions in Kiso

Traveling around Kiso, practically every bend of the river, nook of the valley, and stone along the old road had its own unique story. One of the most intriguing, if not eerie, tales we found was at the Yamamura Daikan Yashiki, while a visit to the Ontake soba shop gave us the chance to learn all about Kiso's local culinary specialty.
Yamamura Daikan Yashiki Museum

At the foot of a mountain in Fukushima Post Town is the gorgeous residence of the Yamamura family, which governed the area for around 280 years during the Edo Period. The family was well-loved by the local people, but the Tokugawa Shogunate kept their power in check by summoning them to Edo every year on an extravagant trip that effectively drained their financial assets.
Although the residence is a fraction of its former size, the immaculate wooden gate and the original Japanese garden still remain. Passing through the gate, the caretaker, Hiroshi Kawamura, met us at the museum entrance and gave us a guided tour of the museum.
The building was filled with a myriad of well-preserved artifacts, including a full suit of samurai armor was accompanied by an extremely rare set of samurai undergarments. The fabric was spotted with brownish-red stains, which although everyone likes to imagine these are blood stains from battle, Mr. Kawamura informed us that they are actually rust stains from the chainmail worn on top of it.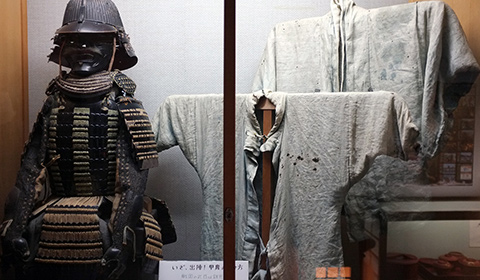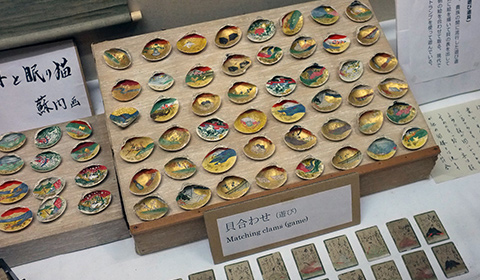 Another room revealed the family's forms of entertainment, including a memory matching game made from intricately painted seashells. The governor's formal kimono, embroidered with red-head cranes and threads made of real gold and silver, was a masterpiece in itself.
Also of interest is the display of a formal Japanese meal from the Edo Period that, surprisingly, wasn't all too different from a fancy meal you would get at traditional ryokan. Although Kiso is a landlocked area, the meal included seafood, as they were able to keep it fresh using Mt. Ontake's abundant supply of ice and snow.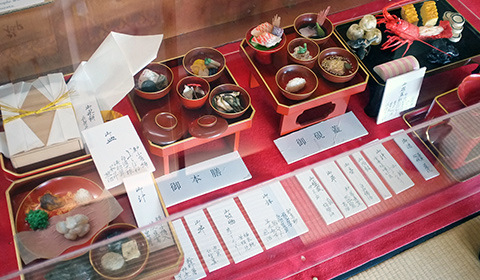 The Curious Tale of the Mummy Fox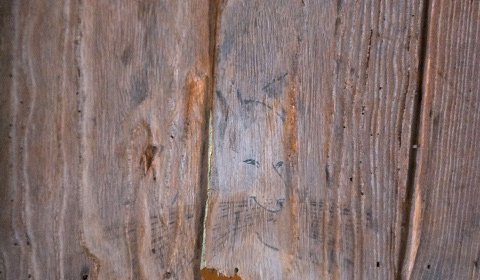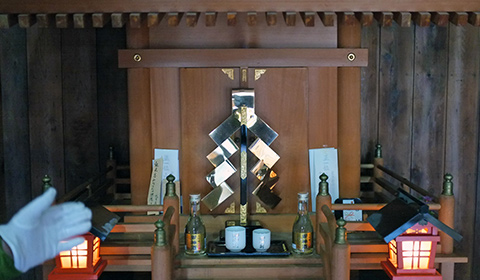 Yamamura Daikan Yashiki has a rather unique legend involving, yes, a mummy fox.
"Is there anything else you want to see?" Mr. Kawamura asked us after we finished our rounds.
"So, we heard rumors of a fox mummy..."
"Ah yes."
Mr. Kawamura led us to a small, indoor Shinto shrine. As the tale goes, every day the fox, or its spirit, I suppose, would cry out an omen that could predict whether the fortunes of day would turn out good or bad. Which such mystic powers, the family enshrined the fox.
It turns out that, unlike some legends, this thing really exists.
"Would you like to see it?" Mr. Kawamura asked.
Of course, we said yes, and donning a pair of white cloth gloves, he reached for the shrine doors.
But, there will be no spoilers in this story—you're going to have to come here and see it for yourself!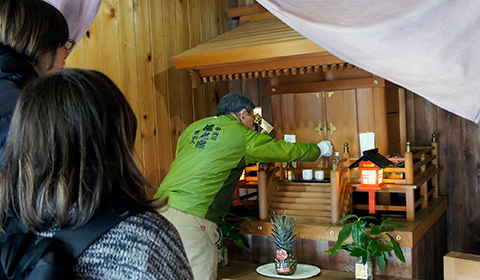 Ontake Soba Shop

Besides tales of samurai, noble Japanese families, and mummy foxes, Kiso's long history also involves the culinary tradition of soba, or buckwheat noodles.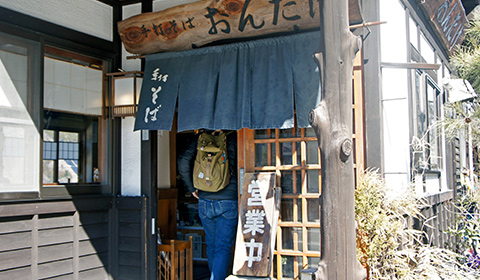 We paid a visit to the Ontake soba shop, which overlooks the Kiso River and is named after the area's most renowned mountain.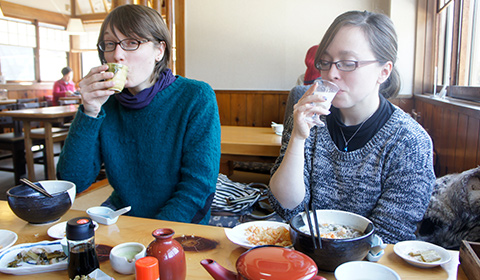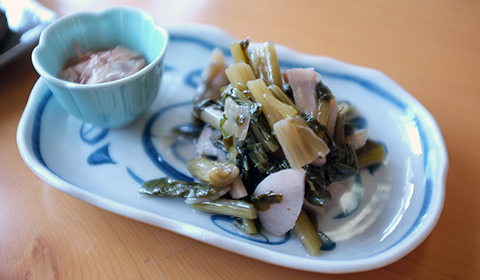 This shop is now in the hands of its third generation proprietor who we got to interview after enjoying a delectable meal of soba noodles and a local, fermented turnip pickle known as sunkizuke.
Kiso is considered the birthplace of the soba tradition, and as the owner told us, the way soba noodles are made hasn't changed much over the course of history. As buckwheat is especially well-suited for growing in poorer soils and cold temperatures, it became one of the main crops planted in the Kiso Valley.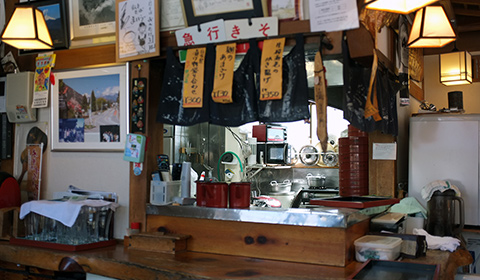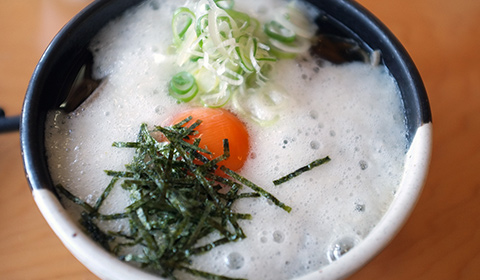 On a visit to Kiso, you won't want to pass up eating lunch at a soba shop like Ontake. Try both the chilled noodles and the hot noodles served in a delicious broth, often topped with grated Japanese yam or other goodies. Afterwards, you'll be charged up and ready to go out and explore legends, history, and nature.