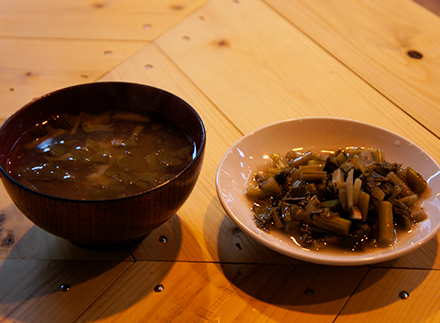 Story
As the foot of Mt. Ontake is far away from the sea and it was difficult to prepare salt, people in the Kiso Valley pickled turnip and let it ferment without salt. The resulting sunki-zuke pickle tastes sour. Basho Matsuo, a haiku poet in the Edo period, and his disciples ate the pickles on a trip and one disciple composed a haiku; "Eating sour pickles of Kiso, the spring is coming to an end." Sunki-soba and Toji-soba are served with the pickles. It is a winter feature in the Kiso Valley.
Overview
Sunki-zuke, or simply sunki, is one of the traditional preservative foods in the Kiso area of Nagano Prefecture. It is made of turnip leaves by mean of lactic acid fermentation, and salt is not used. It was designated as a Nagano Cultural Property of Food.
Points of Interest
You can purchase sunki-zuke pickles only in winter at souvenir shops in Kiso-gun. *It is a winter delicacy. If it goes out of stock, please excuse us.
Interview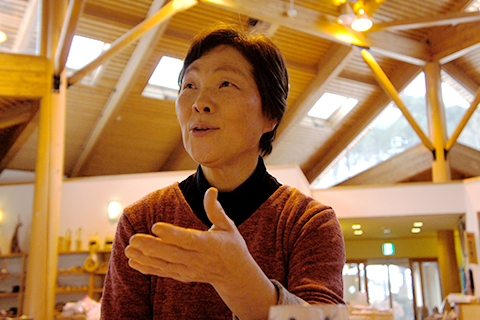 We interviewed Ms. Hiroko Noguchi. She is a master of sunki.

"As in olden days, people start to eat sunki when it gets cold, and stop eating automatically when it gets warm. I think sunki-zuke has been a pleasure in winter here. "Each family has its own recipe and taste for sunki. It has a taste of home and tradition that can't be explained by reason," Ms. Noguchi said.
In olden days, nobody had special interest in sunki, and she had to learn a pickling method through trial and error. In 2002 she started to give lessons on sunki pickling. And now, about 350 people take her lessons during the time of sunki-zuke. "I'm really a teacher. I'm glad that many people come to my class," she said.

Her class is well-spoken of as she simply teaches an easy way to grow lactic bacteria. Surprisingly, an owner of a pickle shop came to her and asked her to teach the owner once.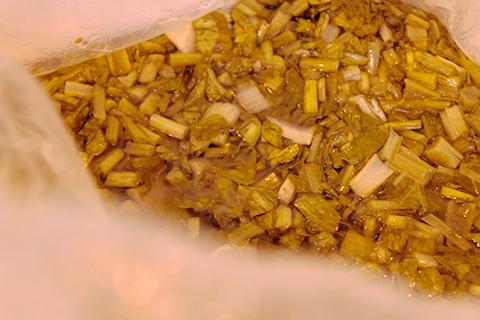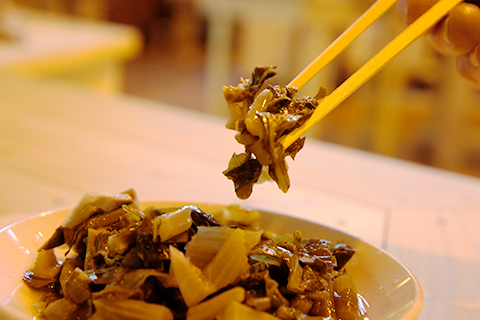 "What is remarkable about Sunki-zuke?"

"It's just tasty. *laughs* It's a routine in cold winter, and it's been inherited for a long time because it's tasty. That's why the pickling method has remained up to now. I think that's the point."
We strongly felt that sunki has been tasty traditionally, not theoretically.

"Would you like to give it a try?"
The sunki was full of flavor and sourness, and somehow nostalgic. It was really tasty.

"The key is not only the flavor, the taste, and the sourness by themselves, but the mixture of the three. Its taste varies according to persons. Its taste also changes according to weathers. Every year we eat sunki-zuke while we say to each other, "It is made well this year." That's a part of fun.

Sunki is made with several dozen types of lactic bacteria. A new type of lactic bacteria was found in sunki and named "Sunki lactic bacteria." It surely makes you healthy. Because all those who eat sunki are healthy. *laughs*
I do wish to preserve the tradition."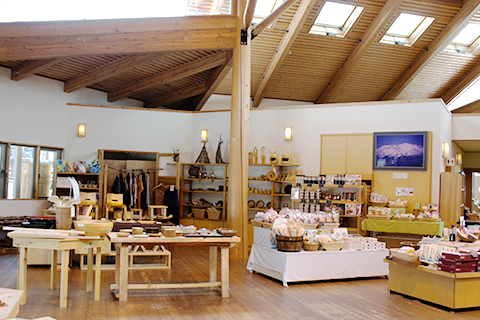 "Each year, we have a sunki-zuke class at Furusato-taikenkan for about 15 days from the middle November through the late November.
Please join us."

Teachers are four sunki masters who were certificated as such in a contest.

Anybody can attend the class. It could be an annual fun.
Attractions
Recent studies have revealed that sunki is remarkably good for those who have an allergy to pollens or allergic tendency.
It has been preserved in the Kiso areas since the Warring States period.
Access
From the closest station & interchange
From Kisofukushima Station on the JR Chuo Line
20 minutes by car, taxi, or bus
Address
Furusato-taikenkan Kisofukushima
6959 Sinkai, Kiso Town, Kiso-gun, Nagano Prefecture
Phone:0264-27-1011