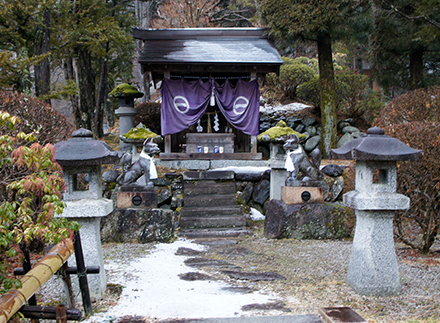 Story
The residence of the Yamamura family, a household that governed the area and who promoted local industries in the Kiso Valley during the Edo period. Members of the Yamamura family served as local governors in the Kiso Valley for nearly 280 years.
Overview
The Yamamura family was in charge of the Kiso Valley, which was under the direct control of the Tokugawa Shogunate. The members also served as gatekeepers of Fukushima Sekisyo (checkpoint). Only a part of their suburban residence and the garden remain now. Cultural documents, books, and furniture are displayed in the building.
Points of Interest
The residence of the Yamamura family, whose members served as local governors for generations. Their modest yet refined lifestyle is shown here. The major features are the remaining part of the suburban residence, a reading room, and a beautiful garden with a miniature hill and garden pond and Mt. Kisokomagatake as borrowed scenery.

The manager will guide you through the museum except for when it is crowded.
In the residence, a replica of a typical guest dinner that is especially splendid for a mountain village is displayed. Omashasama, a guardian god of Kiso (people saw him as a fox singing a loggers' chant), is enshrined here.
Interview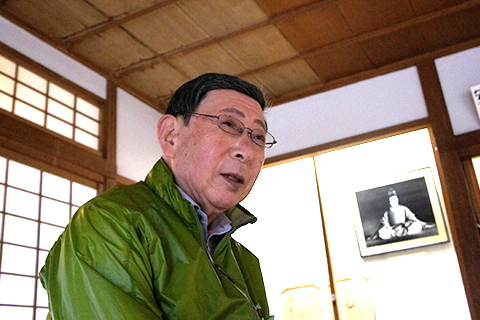 We interviewed Mr. Hiroshi Kawamura.

"The Yamaura family served as local governors for 274 years in the Edo period. Usually the local governor would change every 3 to 4 years, but that was not the case with the family.
It's because they were reliable and worshiped," said Mr. Kawamura.
"The Yamamura family controlled the Owari Domain while in Kiso. They were very reliable in protecting the territory and the checkpoint of the shogunate.
When the Great Tenmei famine occurred in 1781, the governor visited 33 villages on horseback and asked his people if they were OK. The governor was loved by his people. and asked his people if they were OK. The local magistrate was loved by his people.

One-third of the building remains to this day. We are proud that the building and the garden remain as they were in the Edo Period," he said.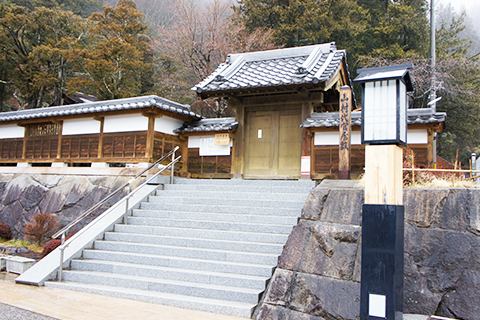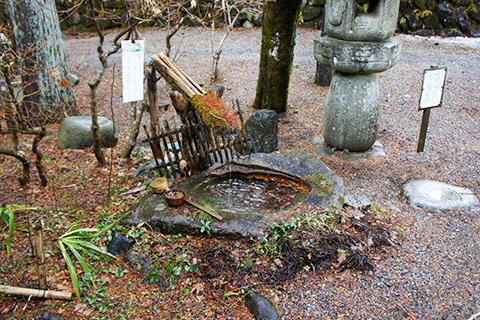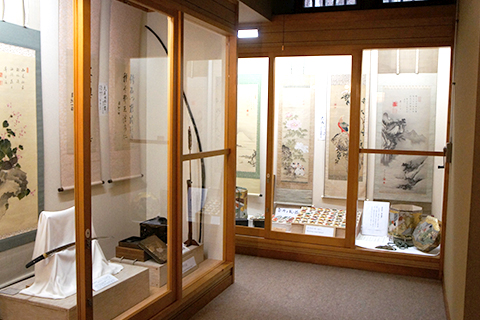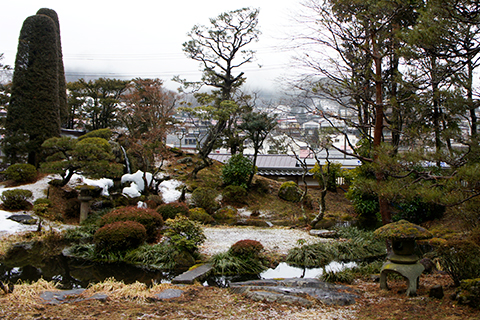 "The residence is very large."
"Make a reservation, and I'll guide you."
A Mummy of a Fox
"Is there anything particularly special in the governor's residence?"
"A mummy is enshrined in the next room."
"What?"
"It is the mummy of a fox. It is genuine, and this is probably the only one in Japan. Some people come to see it and bow to it.
Would you like to have a look at it?"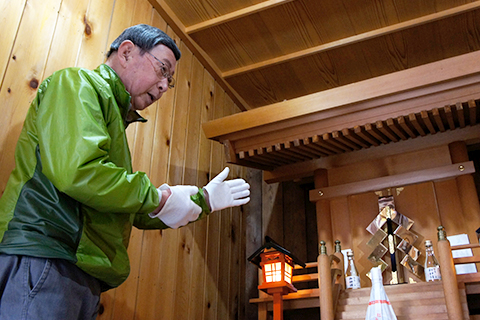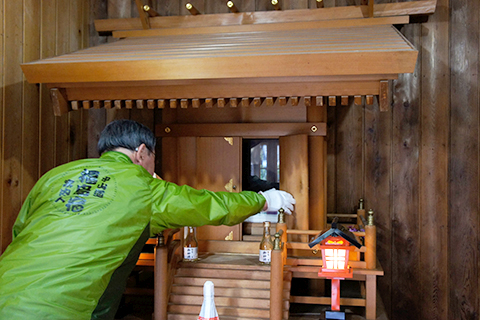 "This is my first time seeing a real mummy.
Is anyone allowed to see it?"

"Just ask me, and I'll show it to you.
I preserve the museum and hope that many more people will come to know of it," he said.
Attractions
Furniture owned by the Yamamura family and the beautiful garden with a miniature hill and garden pond
Access
From the closest station & interchange
From Kisofukushima Station on the JR Chuo Line
15 minutes' walk
From the Ina Interchange on the Chuo Expressway
From the Ina Interchange on National road 361, 30 minutes by car
Address
Yamamura Daikan Yashiki Museum
5808-1 Fukushima, Kiso Town, Kiso-gun, Nagano Prefecture
Phone:0264-22-3003