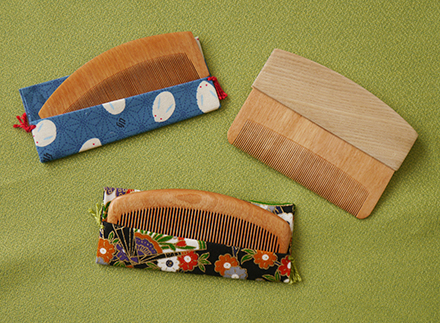 Story
The name of the Orokugushi comb comes from a legend that a woman named Oroku brushed her hair with a comb made from a Japanese green alder near her house, and her headache was relieved. Yabuhara is a major producer of the comb now. Demonstrations and hands-on lessons are available.
Overview
Orokugushi is made from Japanese green alder. The comb is less than 10 cm long and has 100 tines. Since the Edo Period, it has been a popular souvenir of climbing Mt. Ontake and visiting Zenkoji Temple via the Nakasendo Road. Orokugushi, of which Yabuhara-juku is a major producer, is for daily use and loved as a traditional craft of Nagano.
Points of Interest
The comb is called by the generic name Orokugushi in Yabuhara, but there are other names that match its various purposes, such as combing, dressing, wearing, and sideburns. Each variation has a name according to its shape, size, and the way tines are arranged.
Interview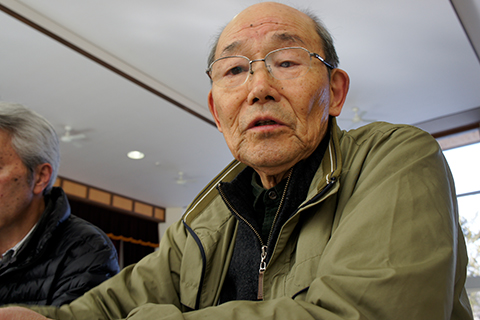 We interviewed Mr. Satoshi Kitagawa. He is the president of Kiso Village Orokugushi Union.

Orokugushi has a history of 300 years and is said to have come in the mid-Edo period.
The members of the union have continued to pass the technique on to the next generation for the past 53 years. Orokugushi was designated as an intangible cultural property in 1973. "We are glad that young people have come to join us," said Mr. Kitagawa.
Now Orokugushi is a cultural property, and it is important to preserve the 300 years of history. The village takes the lead in collecting documents related to Orokugushi and displaying them at Kiso Village Local Hall.

"Well, it is said that a woman named Oroku brushed her hair with a comb made from a Japanese green alder near her house, and her headache was relieved. It's important to make the combs from Japanese green alder," said Mr. Kitagawa.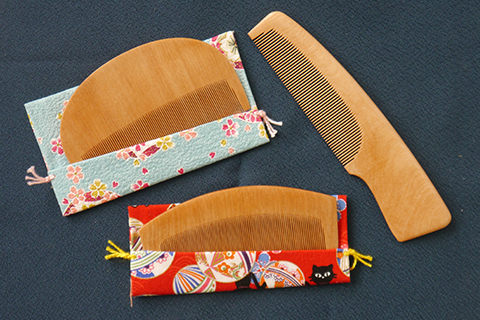 What is characteristic of Orokugushi is its thin tines. People are also pleased with its static-resistance.
"It is thought that the astringent ingredient of the comb may relieve headaches, and we are conducting research. Actually, we discovered that the comb has staphylococcal bacterium and confirmed that it has an antibacterial effect. We would like to continue the research."
"We make Orokugushi from Japanese green alder.

We are planning to grow forests of Japanese green alder from the seeds to pass down Orokugushi."

Mr. Kitagawa told us about their grand plan.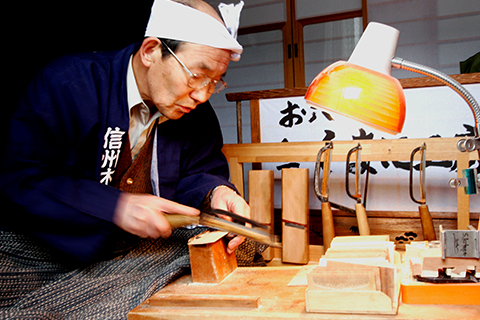 "We hope to hand down both materials and techniques and are providing opportunities for many people to see our work.
Please come and see us if you are interested. We will teach you everything," said Mr. Kitagawa, who is an approved craftsman of Orokugushi and called a master of the forest.

He left a big impression on us, as with eyes closed, he stated that he wants this culture – the culture of Orokugushi that is rooted in a souvenir of old – to be cherished always.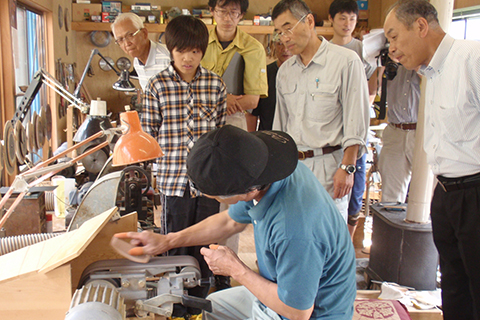 Attractions
An Orokugushi studio has been restored and opened to the public as Orokugushi Museum. You can see work demonstrations during sightseeing seasons. The museum displays an Orokugushi studio and both the practical tools and celebratory items of doctors and samurai that show the history and industry of Kiso Village at one glance. Visit us to experience old Kiso.
Access
From the closest station & interchange
From Yabuhara Station on the JR Chuo Line
5 minutes' walk
From the Ina Interchange on the Chuo Expressway
From the Ina Interchange on National road 361, 30 minutes by car
From the Shiojiri Interchange on Nagano Expressway
From the Shiojiri Interchange on National road 19, 30 minutes by car
Address
189-1 Yabuhara, Kiso Village, Kiso-gun, Nagano Prefecture
Phone:0264-36-2349