Story
You can see the polished traditional techniques of Kiso lacquerware that have been passed down for generations. Demonstrations by craftsmen and chopstick painting experiences are available.
Overview
The lacquerware of Kiso Hirasawa has been a popular souvenir of travel through the Nakasendo Road since the Edo period. In addition to the inherited techniques, there are also new ways of painting that are suited to modern-day lifestyle. The new products are also popular as souvenirs.
Points of Interest
The Kiso Lacquerware Museum is a museum that showcases the Kiso lacquerware producing region. The museum displays the production process, works, and documents of Kiso Lacquerware, which is a tangible cultural property.
Interview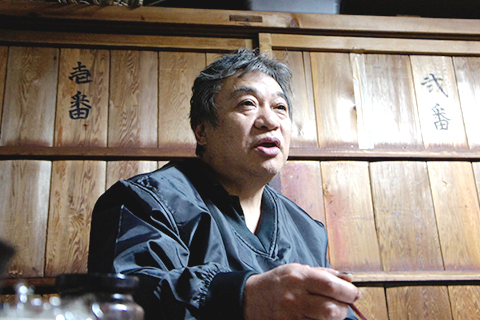 "Originally lacquerware was the culture of Kyoto and came up to Kiso 400 years ago in the Edo period. And it has been developed in Kiso," said Hiroyuki Kobayashi. He is the senior director of Kiso Lacquerware Industry Cooperative.

"Kiso has become a major producer of lacquerware since reddish soil was found and craftsmen started to use the soil for lacquerware in the Showa period."
"Characteristic of Kiso Lacquerware is its sturdiness and scratch-resistance. It is also easy to use.
Many craftsmen in Kiso are forward-looking. They paint lacquer on various things. Some painted lacquer on computers. They are risk takers. *laughs*

They will try to take on anything that a customer orders. Some have even painted lacquer on a castle. I hope people will take an interest and visit us.

Would you like to see lacquer painting being done?"

"Is it OK?"

"Yes. All craftsmen are willing to show their studios. Even if a person visits us with no appointment, we will teach him/her. The other day, a young man the age of 24 came to me, and I taught him.
He wanted very much to paint. *laughs* Here, have a look."

Mr. Kobayashi showed me some lacquer painting work.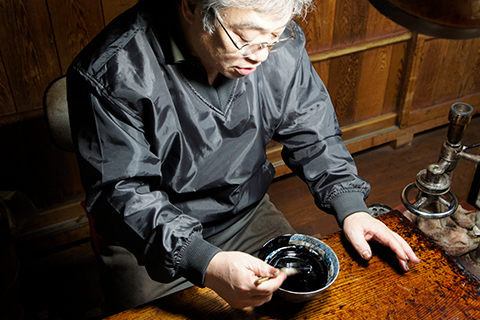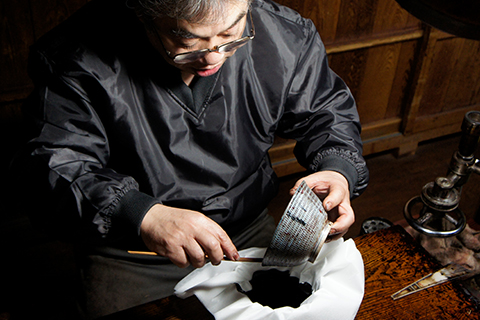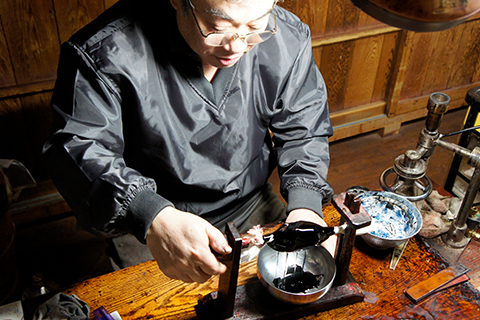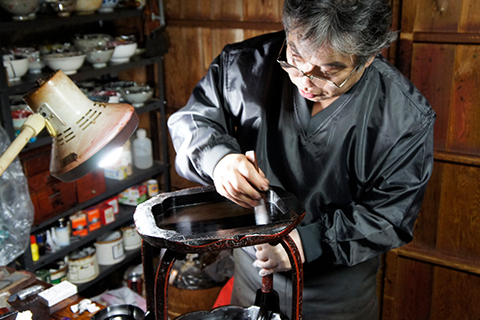 "This is my first time to see a lacquer painting studio. Is it OK to see secret techniques?"

"Even if I ever have a secret technique, you can see it. It's more important to pass the techniques on to someone than to keep them secrets.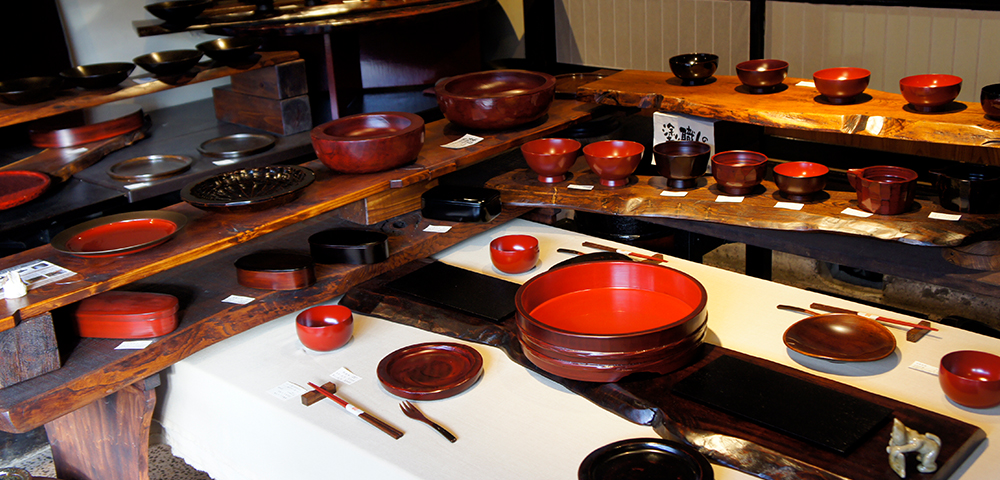 Construction and automobiles sustain Japan's economy. We sustain Japan's culture."

He showed me the spirit of a craftsman.
Attractions
The Kiso Kurashino Kogeikan Museum, a lacquerware district, and Kiso Hirasawa are also part of the nearby area.
Access
From the closest station & interchange
From Kiso Hirasawa Station on the JR Chuo Line
7 minutes' walk
From the Shiojiri Interchange on Nagano Expressway
From the Shiojiri Interchange on National road 19, 30 minutes by car
Address
Kiso Lacquerware Museum
2324-150 Kiso Hirasawa, Shiojiri City, Nagano Prefecture
Phone:0263-34-1140